This article provides a list of essential devices commonly used in electrical switchgear. Learn about the various components that make up switchgear systems and their functions.
Devices in Electrical Switchgear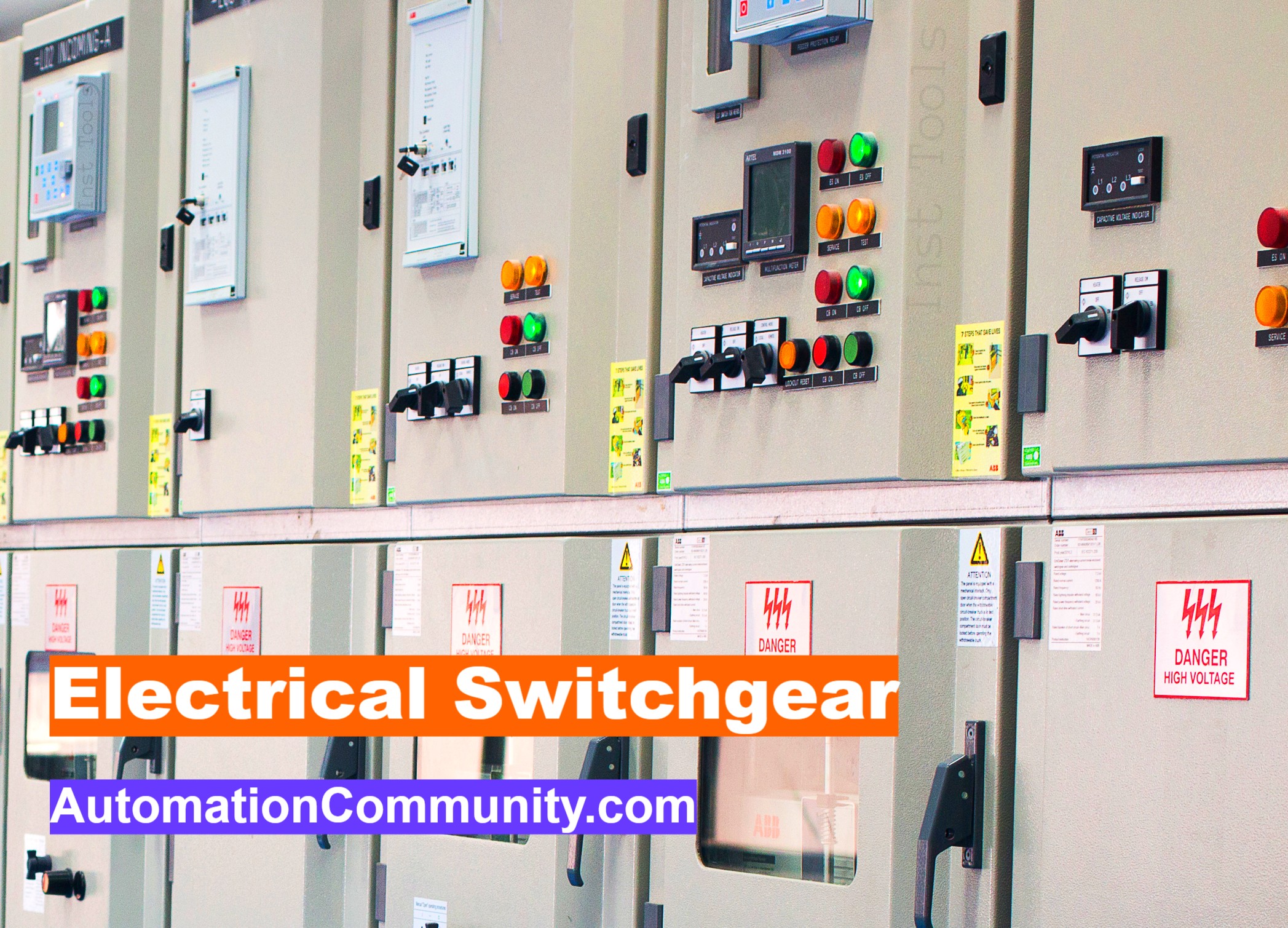 Electrical switchgear is a collection of equipment used to control, protect, and isolate electrical circuits.
The devices commonly used in electrical switchgear include:
Circuit breakers
Isolators or disconnectors
Load disconnect switches
Surge arresters
Fuses
Protective relays
Busbars
Current transformers
Voltage transformers
Lightning arresters
Control switches and push buttons
Instrument transformers
Capacitors
Contactors
Motor starters
Power transformers
Bus ducts
Shunt reactors
Surge capacitors
Air break switches
Vacuum circuit breakers
Gas-insulated switchgear (GIS)
Neutral grounding resistors
Battery chargers
Multifunction meters
Potential transformers
Overcurrent protection devices
Ground fault protection devices
Automatic transfer switches
Earthing switches
Maintenance switches
Annunciator panels
Synchronizing panels
Voltage regulators
Remote terminal units (RTU)
Power factor correction capacitors
Battery backup systems
Energy meters
Load shedding controllers
Harmonic filters
Lightning protection systems
Transformer monitoring systems
Protective enclosures and cabinets
Relay test sets
Transient voltage surge suppressors (TVSS)
Human-machine interface (HMI)
Thermal imaging cameras
Gas detectors
Insulation testers
Megohmmeters
Cable fault locators
Ground resistance testers
Infrared thermometers
Phase sequence meters
Motor protection relays
Voltage dividers
Insulation piercing connectors
Terminal blocks
Surge arresters
Arc flash sensors
Power quality analyzers
Electric power meters
Harmonic analyzers
Differential protection relays
Motor control centers (MCCs)
Power monitoring systems
Programmable logic controllers (PLC)
Motor starters
Disconnect switches
Electronic trip units
Time delay relays
Contactors
Switched-mode power supplies (SMPS)
Motor soft starters
Motor control panels
Voltage regulators
Overcurrent protection relays
Earth leakage circuit breakers (ELCB)
Circuit breaker analyzers
Power transformers
Variable frequency drives (VFD)
Programmable electronic trip units (PETU)
Control transformers
Distribution panels
Missed anything? Share with us through the below comments.
Read Next: