Looking for commonly used top electrical tools used in electrical engineering? Look no further! Check out our list of tools for your electrical work needs.
Electrical Tools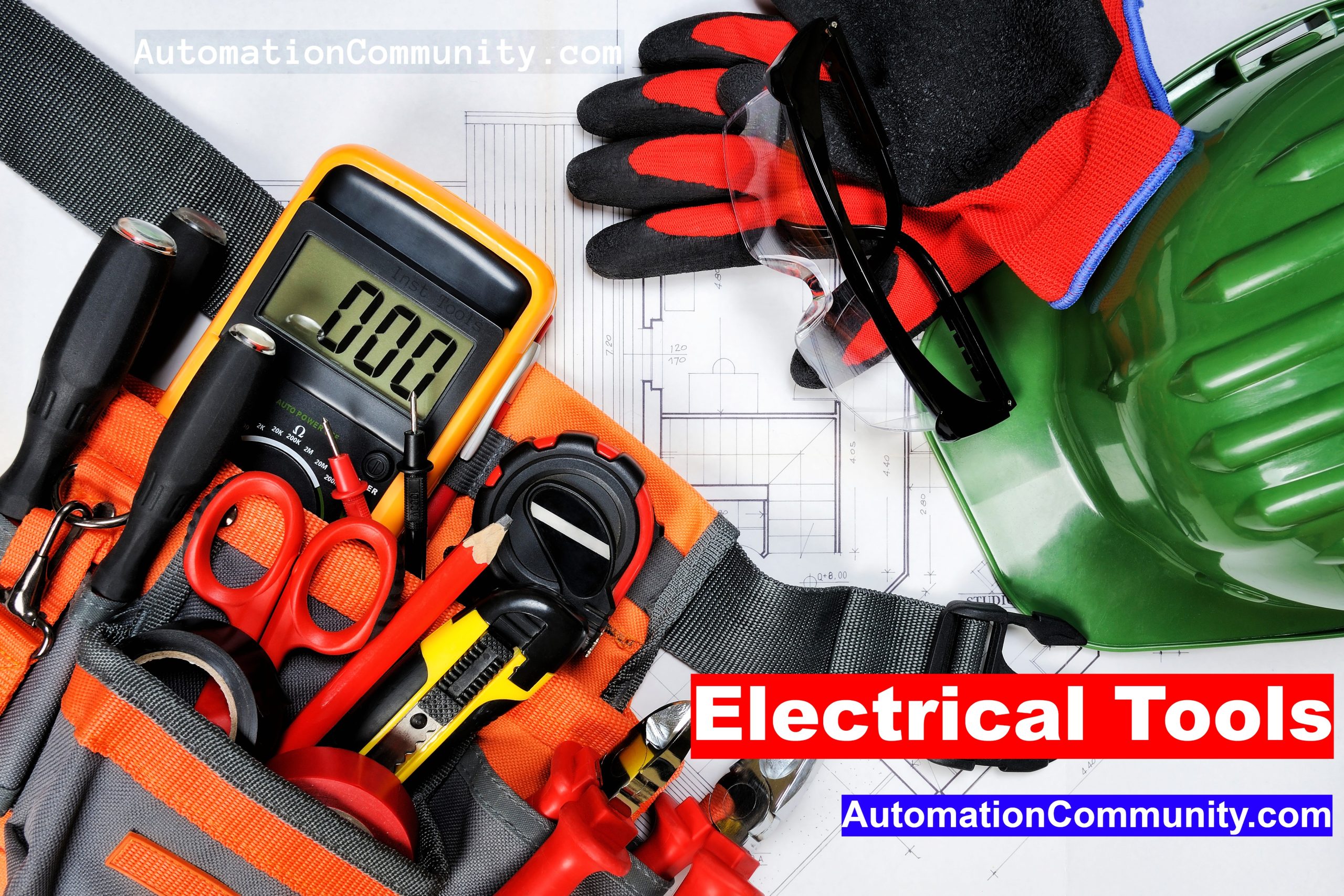 Screwdrivers: These tools are used to tighten or loosen screws and are available in different sizes and types, such as flathead and Phillip's head.
Pliers: Used for gripping, bending, and cutting wires, pliers are essential for any electrical work. Common types include needle-nose, lineman's, and diagonal pliers.
Wire strippers: As the name suggests, wire strippers are used for removing the insulation from wires to expose the metal conductors.
Multimeter: This tool measures electrical voltage, current, and resistance and is essential for troubleshooting electrical problems.
Circuit tester: Used to test whether a circuit is energized or not, a circuit tester is a safety tool that helps prevent electrical shocks.
Fish tape: A fish tape is used for pulling wires through walls, ceilings, and conduit.
Voltage tester: A voltage tester checks the presence of voltage in a wire, socket, or outlet and helps identify electrical hazards.
Crimping tool: Used to attach connectors and lugs to wires, a crimping tool is a necessary tool for making electrical connections.
Cable cutter: As the name suggests, cable cutters are used to cut cables and wires to the desired length.
Insulated gloves: To protect against electrical shock, electricians wear insulated gloves when working on live circuits.
Cable tie gun: Used for bundling and securing wires and cables, cable tie guns make the process quick and easy.
Conduit bender: Conduit benders are used to bend conduit to the desired angle and shape.
Hole saw: A hole saw is a specialized saw used to drill holes in electrical panels and other materials.
Voltage detector: Similar to a voltage tester, a voltage detector is used to detect the presence of voltage but with the added benefit of being able to detect voltage without making contact with the wire or outlet.
Fish stick: A fish stick is a flexible rod used to guide wires through walls, floors, and ceilings.
Clamp meter: a device used to measure electrical current without the need to disconnect wires.
Knockout punch: a tool used to create holes in electrical boxes and panels for conduit fittings.
Non-contact voltage tester: a device used to detect the presence of electrical current in wires without making contact.
Voltage tester pen: a pen-shaped device used to test for the presence of electrical voltage.
Stripping pliers: a tool used to strip insulation from the end of electrical wires.
GFCI tester: a device used to test GFCI outlets for proper function.
Wire pulling grips: tools used to grip electrical wires and cables for pulling through conduits and walls.
Insulated screwdriver set: a set of screwdrivers with insulated handles to protect against electrical shock.
Lineman's pliers: A type of pliers used for cutting and gripping wires.
Tone generator and probe: Used to identify and trace wires within a circuit.
Needle-nose pliers: A type of pliers with a long, narrow nose for accessing tight spaces.
Ratcheting cable cutter: A cable cutter that uses a ratcheting mechanism to apply more force with less effort.
Wire nuts: Used to connect wires together in a secure and safe manner.
Circuit tracer: Used to identify and trace circuits within a building or system.
Missed any electrical tool? Share with us through the below comments.
Read Next: